Treepublic Ranks Top 15 Solar Installers in Los Angeles | Buildzoom & Enphase
In June 2019, the Los Angeles Times reported that California set a renewable energy record; they had the most solar power ever flowing on the state's main electric grid. California's astounding solar growth comes out of an attempt to meet the state's ambitious goal of 60% renewable energy on the power grid by 2030, as well as a longer-term goal of 100% climate-friendly energy. With the sun shining on this state for more than 3,000 hours in a year, Los Angeles's climate friendly fuel of the future is an obvious one: sunshine.


The City of Angels, in other words, is a prime solar energy market. It leads the Shining Cities 2019—a study written by the Environment America Research & Policy Center—in having the highest total of solar photovoltaic (PV) cells installed. The sprawling Southern California city has city-wide policies that have led to solar contractors offering a surprising variety of products and services: solar arrays on the roof and on the ground, battery energy storage, electric vehicle chargers, as well as the implementation of various devices and strategies for increased electrical efficiency.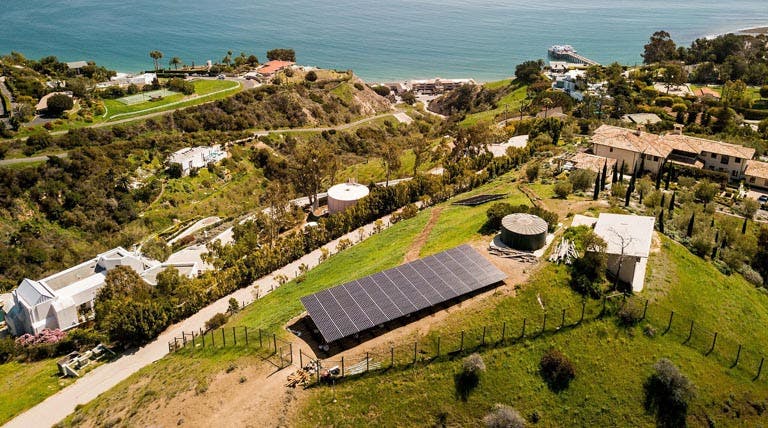 Treepublic
2337 Roscomare Rd. Suite #11, Bel Air, CA 90077
Bel-Air-based Treepublic is responsible for the construction of custom solar power systems at high-end homes and commercial facilities across Los Angeles. The one-stop-shop installs residential and commercial systems, pairing state-of-the-art equipment and skilled craftsmanship. Whether it's installing a solar energy system on an existing home or accommodating new home builds, the team is experienced in every type of installation and it works closely with leading general contractors, developers, and roofing companies. Aside from solar arrays, Treepublic also provides services for energy storage, electric vehicle charging systems, and electrical and energy efficiency. 
The firm has built projects ranging from a 1,300+ panel solar system in Manhattan Beach (the largest in the city) to an award-winning 104-panel residential ground mount system in Malibu. Starting with the founding team's home as their first project, nearly a decade later, Treepublic has designed and installed some of the largest and most complex solar energy systems at some of the most exclusive properties in California. The firm is ranked #131 on Solar Power World's 2019 list of Top 500 Solar Contractors. The firm is a member of the California Solar and Storage Association and its team is led by NABCEP certified professionals.